You are here
America is Israel's Bitch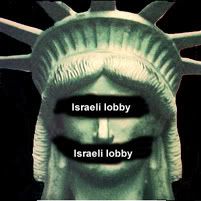 'Shut up, bitch.'
"Every time we do something you tell me America will do this and will do that... I want to tell you something very clear: Don't worry about American pressure on Israel. We, the Jewish people, control America, and the Americans know it."

Israeli Prime Minister, Ariel Sharon, October 3, 2001.
America is Israel's bitch


It's a self-evident truth that American political candidates from both sides of the political pseudo-divide, if they want to survive, find it necessary to bend over backwards for AIPAC and convince its leadership as breathlessly as possible that they have Israel's best interests at heart. There is no wondering where someone stands on Israel in U.S. politics anymore, because when it comes to the Apartheid State there is absolute unanimity, from Left to Right. It's as much a prerequisite for a successful career in politics as American citizenship, the ability to speak English, or the ability to dress oneself and remain continent for at least an hour at a time.

It makes no difference which party you belong to, if you're not the Lobby's bitch you'll be going nowhere. It's a game played by all and if you don't play, you can't be in the game. If we use the medium of support for Israel to measure U.S. politicians' propensity for free thought and honesty, the result is frightening. None of them, by that standard, are honest, independent, free thinkers. Counting on any given U.S. politician to declare their undying, unconditional support for Israel at election time is just as sure a bet as the sun coming up in the morning, thanks to the efforts of AIPAC.

AIPAC's control over the Congress is just one example of the many conflicts of interest warping the American political process, a systemic perversion that we're expected not to notice as democracy slowly morphs into something we no longer recognise. The U.S. Congress is now owned and operated by rich American Zionists who exert influence via AIPAC, which represents the apex of a complex network of pro-Israel lobby groups or political action committees (PACs) that fund the election campaigns of pro-Israel candidates. A whopping half of the money donated to Democratic candidates comes from the American Jewish community, which constitutes only 2% of the country's population.

There is officially a problem when a foreign lobby group becomes so powerful that taking a balanced, logical, moral position on vital issues of national security is made impossible for a government. The interests of Israel and the Israel lobby conflict with the interests of the U.S. and its democratic process, regardless of the claims of those who would have us believe that those interests are one and the same. It's incumbent on each politician to back the policies that they believe best serve their country, but in the case of American politics and especially the presidential election, it's a matter of fact that whoever is to slack off on support for Israel will pay for their morality with failure. Without the support of the Zionist mass media complex and rich Jewish donors, campaigns die. So until the game changes and America takes her power back we won't be seeing any rebellious unilateralism from our leaders anytime soon. This is not independence or freedom. The Lobby is an obstacle to the democratic process; Israel is controlling America.

American Rabbi Michael Lerner acknowledges the problem:


"The organized Jewish community in the U.S., prodded by the Israel Lobby, has been one of the major impediments to the kind of discourse, to any peace process that cares equally for both sides. The fact that Barack Obama felt that pressure intensely enough to insert in his speech on race a line about the real problem in the Middle East stemming not from Israel's relationship to its neighbors but only from Islamic fundamentalism, is only the latest example of the incredible power of the Israel lobby to make questioning Israel's policies in the U.S. a sure path to political suicide."


This letter from former U.S. Senator James Abourezk to Jeffery Blankfort is well worth reading in its entirety.


I can tell you from personal experience that, at least in the Congress, the support Israel has in that body is based completely on political fear--fear of defeat by anyone who does not do what Israel wants done. I can also tell you that very few members of Congress--at least when I served there--have any affection for Israel or for its Lobby. What they have is contempt, but it is silenced by fear of being found out exactly how they feel. I've heard too many cloakroom conversations in which members of the Senate will voice their bitter feelings about how they're pushed around by the Lobby to think otherwise. In private one hears the dislike of Israel and the tactics of the Lobby, but not one of them is willing to risk the Lobby's animosity by making their feelings public.


And from Henry Siegman, former Executive Director of the American Jewish Congress (AJC) and Middle East expert at the Council on Foreign Relations (CFR):


"When it comes to the Israeli-Arab conflict, the terms of debate are so influenced by organized Jewish groups, like AIPAC, that to be critical of Israel is to deny oneself the ability to succeed in American politics."


The presidential candidates know this. Barack Obama proclaimed at the last AIPAC war rally:


"Israel is our strongest ally in the region and its only established democracy... we must preserve our total commitment to our unique defense relationship with Israel by fully funding military assistance and continuing work on the Arrow and related missile defense programs [so as to help Israel] deter missile attacks from as far as Tehran and as close as Gaza."


Poor, defenseless Israel. If America doesn't protect the Israelis the Palestinians might wipe them off the map or push them into the sea, and they won't be able to "defense" Lebanon anymore.


"Last week, this event was described to me as a small gathering of friends. Looking at all of you here today; seeing so many of you who care about peace in this world; who care about a strong and lasting friendship between Israel and the United States, and who care about what's on the next page of our shared futures, I think 'a small gathering of friends' fits this crowd just right."


Friends who "care about peace". All AIPAC ever does is lobby for war.

He then went on to fondly recollect his Jan 2006 visit to the Israeli town of Kiryat Shmona that he said resembled an ordinary American suburb where he could imagine the sounds of Israeli children at "joyful play just like my own daughters." What a sycophant. Obama is AIPAC's bitch.

Hilary Clinton is similarly obsequious in her rhetoric, and the consensus seems to be that she's even "better for Israel". Haaretz.com has even ranked all the candidates by the measure of who would best serve the interests of Israel - the "Israel Factor". I don't know about other countries, but where I come from you'd never open a newspaper to see American presidential candidates ranked in order on "the Australia Factor" page.

American subservience to Israel and Zionism is so profound that it is almost religious in nature, and can't be fully explained by the influence of a few pro-Israel lobby groups. AIPAC is only one component of an enormous Zionist power network that pervades the American body politic and beyond that into the very fabric and psychology of American culture. Professor Joel Kovel writes:


The lobbies as such are therefore powerful enforcers of a much more broadly based system. This develops within what is called civil society, the interconnected set of institutions that comprises the connective tissue of a nation, and includes churches and synagogues, schools, libraries, publishers, and a wide range of community organizations. Among this great mass certain Zionist organs of repression have crystallized in recent years—Campus Watch, CAMERA, the David Project, and so forth—and, in alliance with traditional Zionist groups such as the Anti-Defamation League and the Zionist Organization of America, have acted as focal points of repression. I am sure that they communicate with each other, with AIPAC, and with other major Jewish organizations, as well.

But while there are definitely lobbies among these networks, the overall network is no lobby. It would be better to call it, as sociologist James Petras has, a "Zionist Power Configuration," or perhaps we could say, a "Zionist Apparatus." What we call it is not especially important; what matters is that we understand that the loose and decentralized character of the network floats atop an attitudinal sea that supports the basic notions of Zionism, and functions to structure the Israeli cause in the collective mind.


The American media machine is perhaps the most important and powerful arm of the Lobby for its role in creating and fostering pro-Israel sentiment whilst instilling in the people a fear of 'terrorists' and 'Islamic fundamentalists'. TV media dictates the status quo, sets the psychological scene and shows us how to think. Much of the media's power is in what it doesn't do - that is, show the public honest, fearless reporting on the horror of war and the facts on the ground in places like Gaza and Iraq. This is the era of embedded journalism where the media and the military join forces to produce and present carefully choreographed 'war' imagery for insertion into the American psyche, a sanitised Hollywood version, rated G and fit for mainstream consumption. That's if you get to see any at all: Israel forbids journalists entry into Gaza during military operations even against the orders of its own Supreme Court, and routinely kills media personnel.
There seems to be no real mainstream awareness of how surreally counter-democratic and insidious this is. Slowly, this kind of perversion of democracy is becoming the norm. When something is identified as an obstacle to such a fundamental principle as democracy, when is it acceptable to ignore it? The Israel lobby has taken over the government of the American Empire, and until we acknowledge and address the problem, America will remain Israel's imperial bitch.


Documents: The Israel Lobby Archive

Obama: Who Will You Serve, Israel or America?

The Israel Lobby and the Left: Uneasy Questions

The Power of Israel in the United States

AIPAC's Hold

The Lobby As Juggernaut

The Three Branches of the AIPAC: The Executive, the Legislative and the Judicial

How the Israel Lobby Took Control of U.S. Foreign Policy

The Chas Freeman Hit-Job: Killing a Chicken to Scare the Monkeys

AIPAC's Dangerous Grip on Washington

AIPAC's Power Base: America's Real Terrorists

Israel Lobby Denial: The Cowardly Left

The Lobby Like No Other Wants a War Like No Other

How Zionists Occupy Two Nations: America and Palestine

AIPAC Does Represent the Government of Israel

GOP Convention Platform Was Drafted By AIPAC

Judonia Rising: The Israel Lobby and American Society

AIPAC Report Reveals Long History of Activities Harmful to US

And The Winner Is ... The Israel Lobby

Sibel Edmonds Case: The Untellable Story of AIPAC

The Fear Factor That Silences

What If the Israeli Lobby was the Islamic Lobby?

The Israel Lobby Declares War on Gandhi

The Jewish Face of Congress

US Too Often Follows Israel's Lead

The Power of the Israel Lobby

Walt and Mearsheimer: The Israel Lobby and US Foreign Policy

Deadly Shell Game

Taking On The Lobby

The Hidden Cost of Free Congressional Trips to Israel

This Happens If You Criticise AIPAC

Israeli Spying in America File

The Israel Lobby, the Grassroots and the Radical Bush-Cheney Regime

How AIPAC warps US policy - Walt and Mearsheimer in Action (video)

AIPAC's Overt and Covert Ops

DOHA Debates - The Pro Israel Lobby (AIPAC) [Google video, 45mins]

Is It Time to Rein in AIPAC?

Them or Us: AIPAC on Trial

The Real Aipac Spy Ring Story -- It Was All About Iran

The Influence of Israel and Its American Lobby Over U.S. Middle East Policy

A Declaration of Independence From Israel

The United States of Israel

"No American President Can Stand Up to Israel"

The Tactics of the Israel Lobby

AIPAC: The Final Act of Submission

Inside America's Powerful Israel Lobby

The Lobby: Why is American Policy in the Middle East Skewed in Favor of Israel?

Does The Israeli Tail Wag The American Dog?

Israeli Lobby - The Report

Dissecting the Lobby

Can American Jews Unplug the Israel Lobby?

AIPAC Congratulates Itself on the Slaughter in Lebanon

Paul Findley: The High Cost of Subservience to Israel

Why Condemning Israel and the Zionist Lobby is So Important

AIPAC Can't Stand the Light of Day

AIPAC on Trial: The Lobby Argues That Good Americans Spy For Israel

Nancy Pelosi: The AIPAC Girl

Whatever AIPAC Wants, AIPAC Gets: Democratic Defectors and the Israel Lobby

Powerful Israeli lobby threatens U.S. security: US paper

Israeli and US Interests Aren't Identical

Picking on AIPAC?

The Pro-Israel Lobby and US Middle East Policy: The Score Card for 2007

AIPAC and the Anti-war Movement: Missing in Action?

How AIPAC Makes Friends

Keeping It Quiet: The Israel Lobby's Crushing of Dissent

Democratic Congressman Jim Moran: AIPAC Pushed Iraq War

Behind the Iran Crisis: The Israel Lobby's Campaign For War

The Israel Factor Infiltrates Democratic Presidential Candidate Debate

Israel's Agents of Influence in Britain

AIPAC and Espionage: Guilty as Hell

From Irgun to AIPAC: Israel Lobby's US Treasury Follies Hurt

Why Bill Clinton Caved In To Israel

Is America's Support of Israel Unshakable?

Hilary Clinton and the Israel Lobby

Soros Slams AIPAC

Nancy Pelosi Gives a Pep Talk to AIPAC

There's No Such Thing as a Frank Discussion About Israel

Why Is The Peace Movement Silent About AIPAC?

The Chomsky-Blankfort Polemic

Challenging the Power of the Jewish Lobby: What Should Be Done?

Keys To The Kingdom: Debating Israel's Influence in the US
The Israel Lobby, Dutch TV 2007
_______________________________________